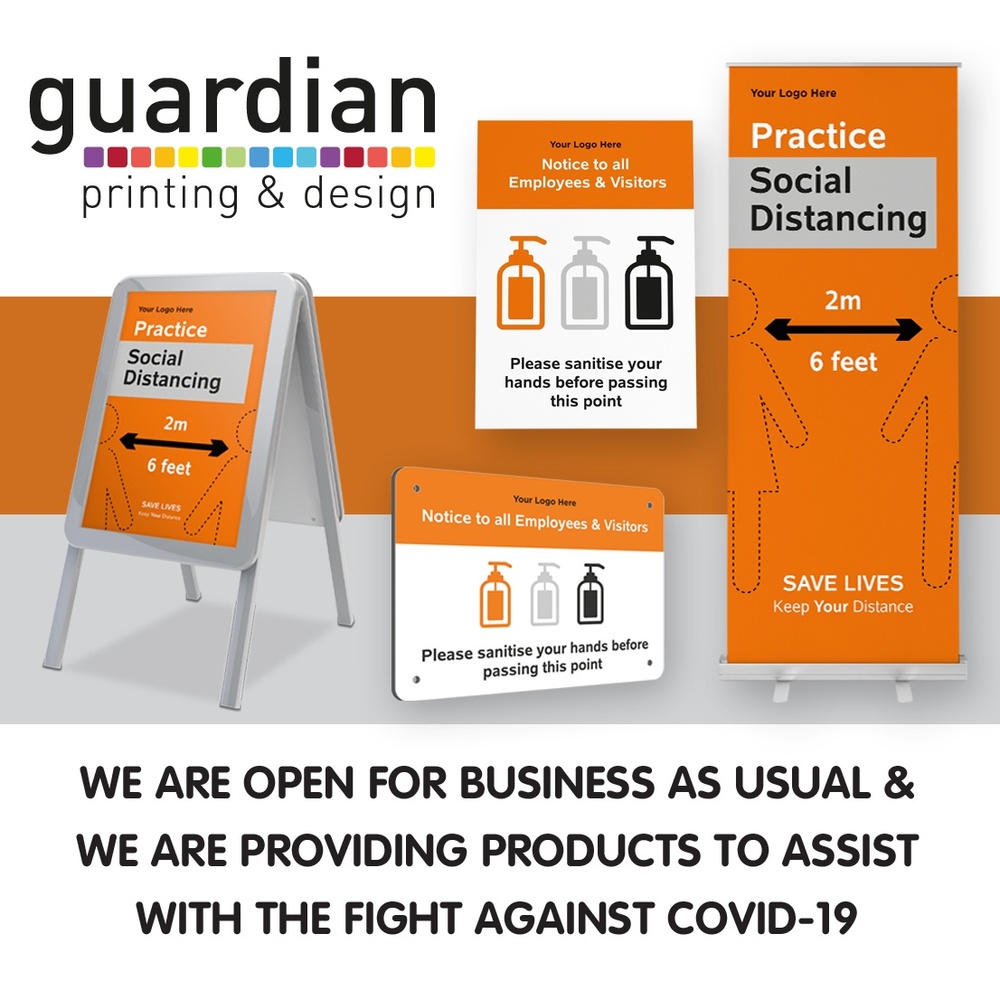 Open For Business As Usual
Tuesday 5th May 2020
Business As Usual - How Can We Help You?
There is no need to struggle to find a printer because of the Coronavirus lockdown. Guardian Printing & Design is fully operational and has been since the very start of our the COVID-19 crisis. For years now we have supported the NHS as a supplier of printed items and label products. We also supply to organisations providing essential goods and services, such as farming and food manufacturers, food retailers, logisitics and supply chain providers and the transport industry.
In order to ensure the safety of all concerned, safe distancing and minimum contact measures have been implemented throughout the entire business. Where possible, home-working has also been utilised.

With regard to deliveries, our courier services have implemented measures to help recipients who are self-isolating or want to minimize physical contact. Parcels can be placed at the delivery point and the driver will step away to a safe distance when the recipient answers to receive goods and they will not be required to sign for parcels.
- There are zero confirmed cases of novel COVID-19 within our business (correct as of today's date).
We've also been been busy helping you to prepare for the future

Preparation and readiness for re-opening is no doubt a consideration for everyone as the curve flattens and the cases of COVID-19 reduce. An important part of these preparations is in considering how your organisation will keep both visitors and staff safe. So we have been busy putting together a range of products to protect people and to highlight the importance of Social Distancing in your environment.
Please visit our Coronanvirus Support page to see the various products which include:
Printed Information Leaflets
A Boards
Pull-up Roller Banners
Signage
Sneeze & Cough Guards
Printed Floor Stickers
Stickers & Labels